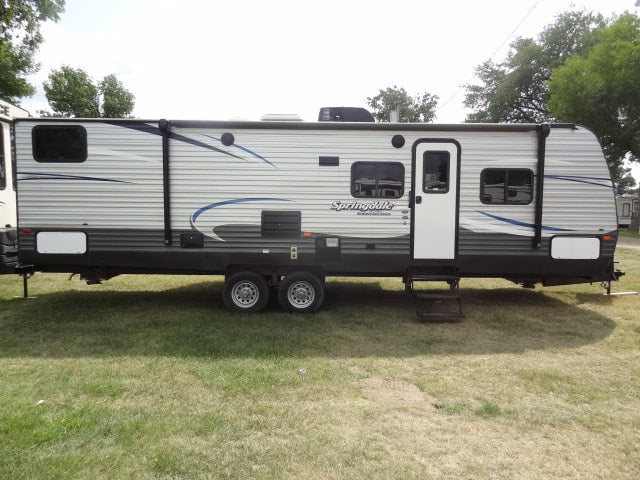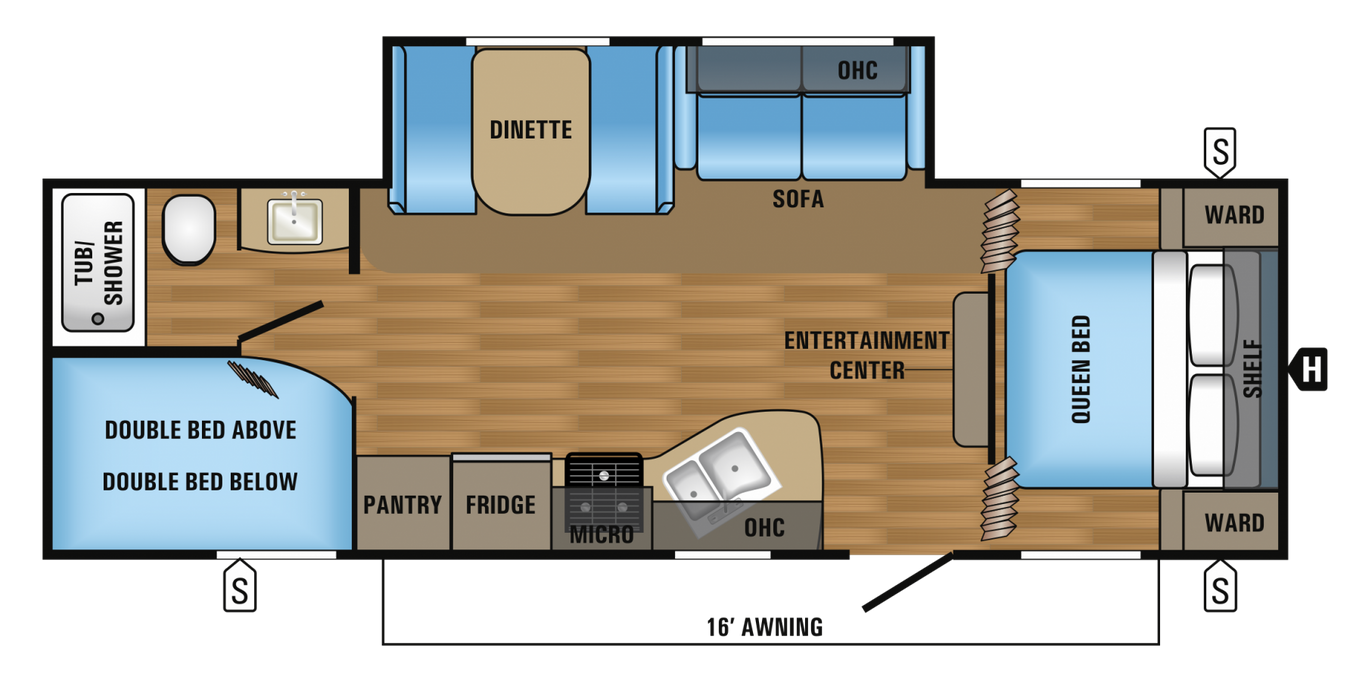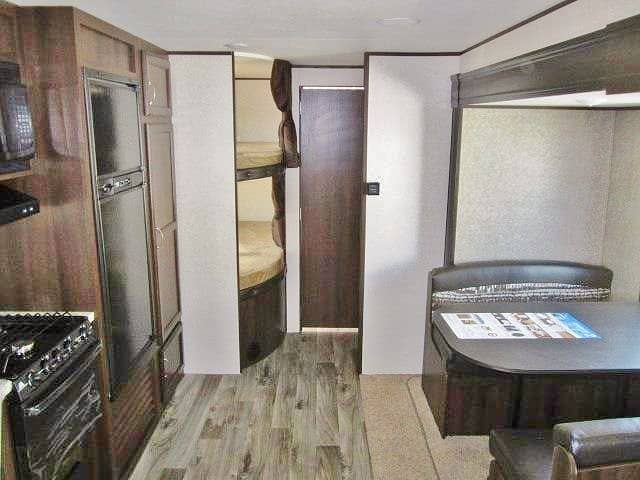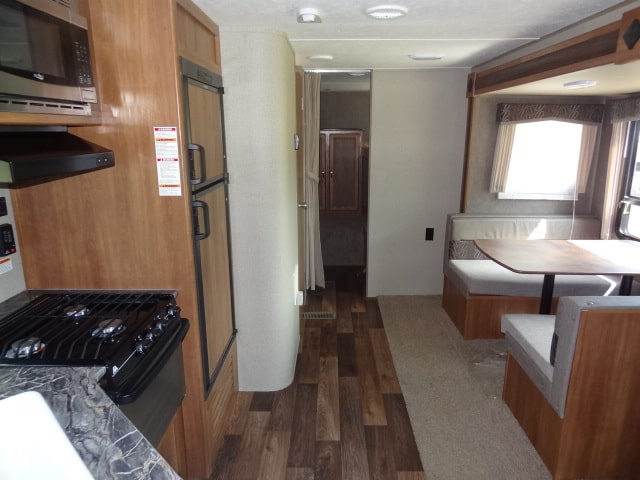 Full Service RV Camper and Site Reservation
This price includes rental of a used camper or RV which sleeps 4 people comfortably (can sleep up to 6), and the RV space upon which it will be parked (you pick the spot!), which has power and water. It also includes two services by the RV pumper company during your stay. You'll need to pay for additional septic pumping.
***This purchase DOES NOT include individual wristbands, which you will need in order to access the rental and its site. You must purchase at least one Wristband, Extended Wristband, in addition to renting the camper. Each additional person attending must also have a Wristband for admission into the campground, whether or not staying in a camping unit.***
The camper and RV dealer will have your camping unit set on the Pappy Hoel Campground, already connected to power and water. You'll need to supply the bedding, towels and all dishes, eating and kitchen utensils (arrangements can be made with the rental provider if you don't care to bring them). The Pappy Hoel Campground has no authority to make model selections or anything else. The camping unit is strictly up to the dealer. We simply appreciate the dealer's willingness to provide the service and trust they'll not disappoint either of us. He's represented to us that each unit will be used but in good condition.
****NOTE - SECURITY DEPOSIT REQUIRED:
There is a $500 security deposit. The supplier of these rental units will be collecting this deposit.  They prefer that it be paid by credit card. No one will be shown to their camper until the deposit has been paid. The person renting the camper will make arrangements for inspection prior to departure. The deposit will be returned in full as long as the camper is returned in undamaged condition.
Campground Admission Wristbands
Your RV campsite reservation does not include campground wristbands, which are required for every person staying at the Pappy Hoel Campground and Resort. Wristbands for every guest must be purchased separately in advance or at campground check in.
This purchase is non-refundable for any reason and is redeemable for the 2024 Sturgis Rally.  All products for sale are for pickup only.  No items will ship.