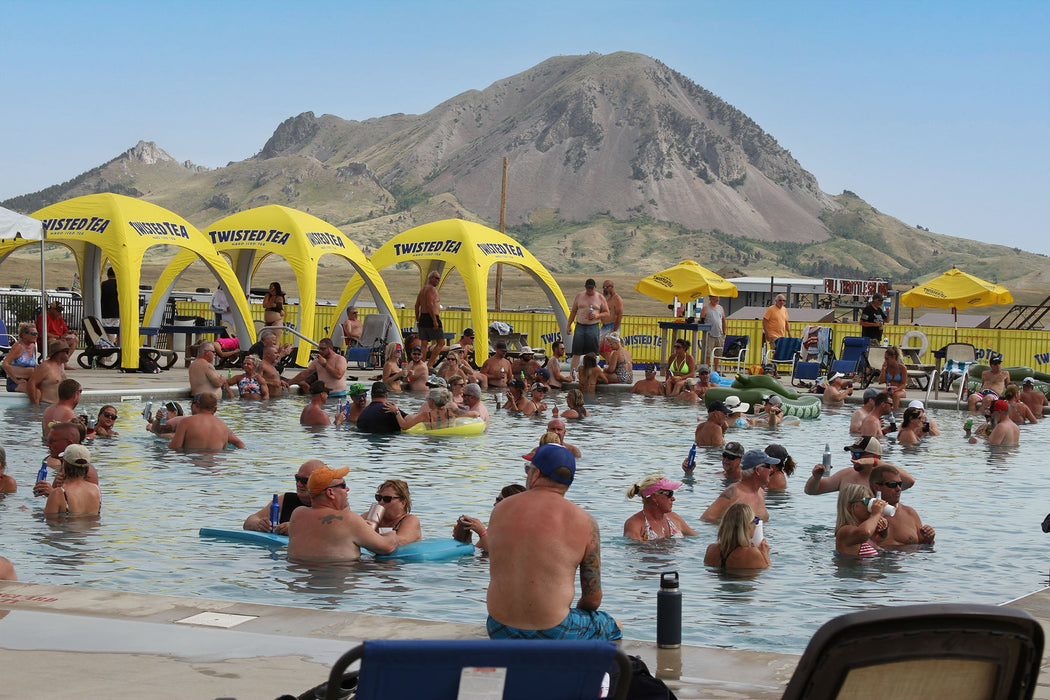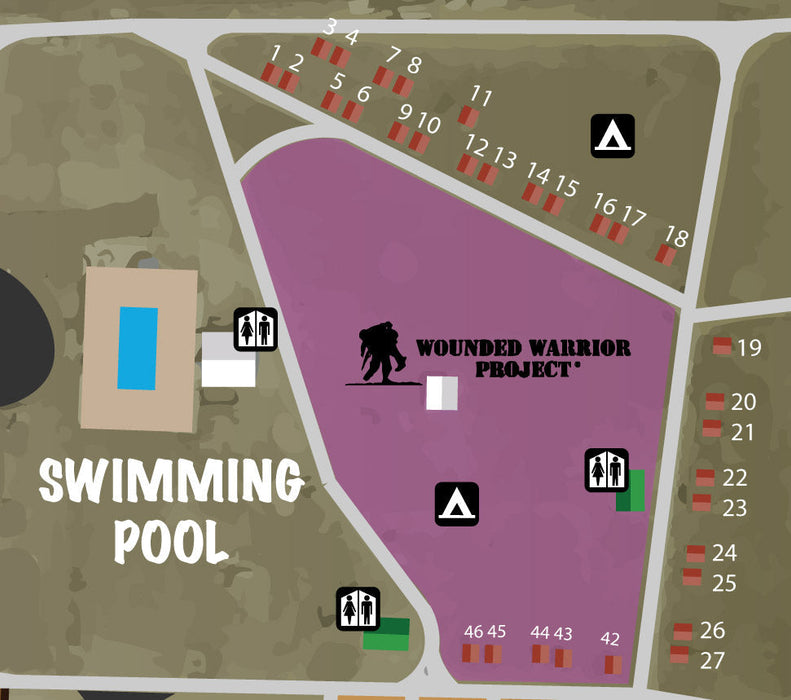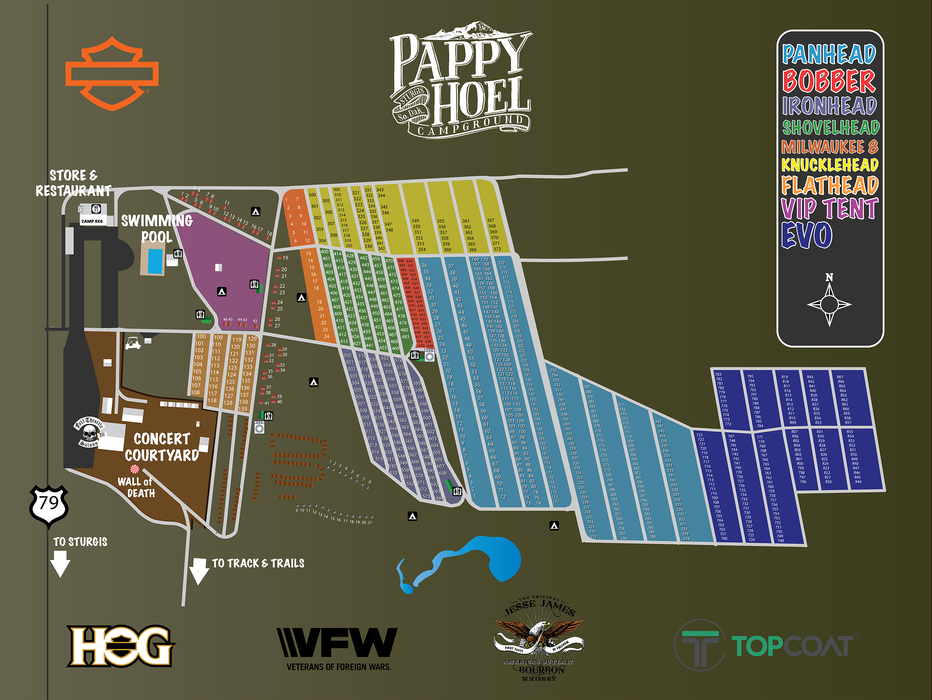 2024 Poolside Campground Tent Site Upgrade
A one time $50 fee per tent to camp closest to the action at the worlds largest biker pool.  This tent-only area is set adjacent to the pool at Pappy Hoel Campground and Resort allowing you easy access to the activities, bars, and amenities at the pool house. The central location in the campground also provides easy access to all of the property. Campers only need one VIP upgrade per tent NOT per person.
One tent per tent-site.
TENT CAMPING ONLY

Campground Admission Wristbands
Your campsite reservation does not include campground wristbands, which are required for every person staying at the Pappy Hoel Campground and Resort. Wristbands for every guest must be purchased separately in advance or at campground check in.



Campground Admission Wristbands Available Here
This purchase is non-refundable for any reason and is redeemable for the 2024 Sturgis Rally.  All products for sale are for pickup only.  No items will ship.  No Rollovers or Refunds.