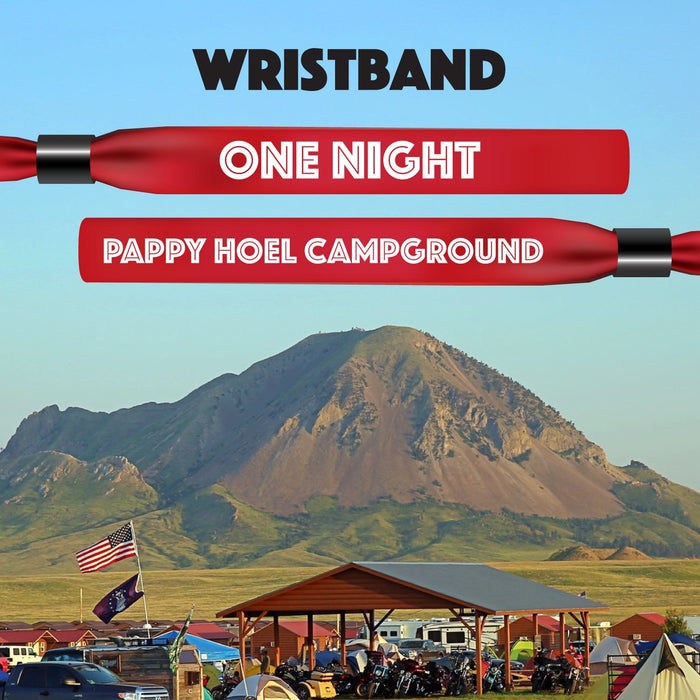 2024 1 Night Campground Admission Wristband (Any 1 Night between Aug 2nd - 11th)
This is all you need to Tent camp - this includes your tent site! Each person must purchase a wristband to access campground!

1 Night Campground Admission Wristbands. Please select your arrival date when adding to cart.
This allows you to tent camp and attend the concert at the Full Throttle Saloon during your nightly stay.
Our legendary camping facility offers 600 acres spread out beneath the awesomeness of Bear Butte and all within a stone's throw of our bar, general store, concert stages and the worlds largest biker pool.
The purchase of one wristband is required for every guest.  Campground wristbands picked up by customer named on order receipt only. Please indicate any additional names authorized to pick up wristbands for your order in the notes at checkout.
This purchase is non-refundable for any reason and is redeemable for the upcoming Sturgis Rally.  All products for sale are for pickup only.  No items will ship.  No Refunds or Rollovers.